Celebrating 1 Year of Impact!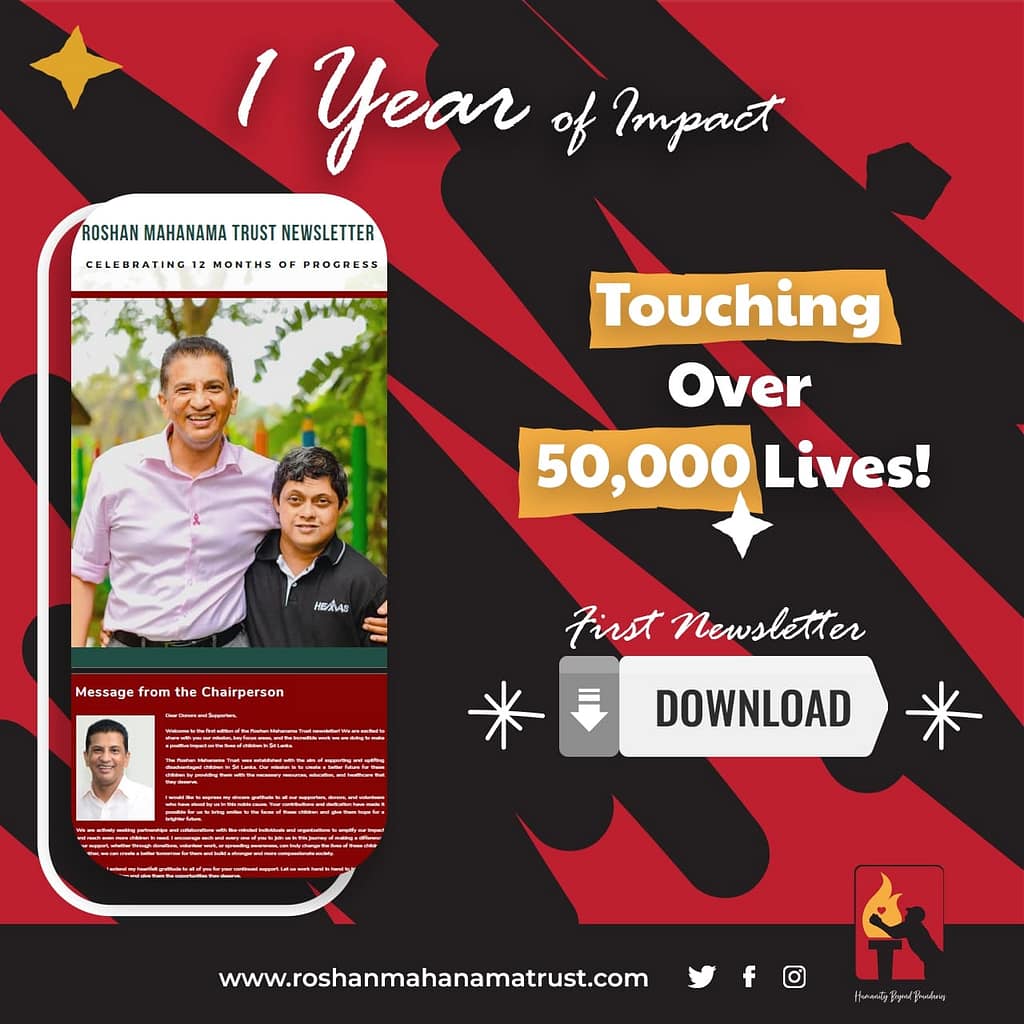 One year ago, we began our journey with Roshan Mahanama Trust, and today, we are thrilled to share our achievements. Thanks to your unwavering dedication, we've touched over 50,000 lives of less privileged children & people in Sri Lanka.
Here's to a year of change, hope, and brighter futures!